Why We Age – The Nine Hallmarks of Aging
The hallmarks of aging have been defined based on their fulfillment of specific aging related criteria, such as manifestation during normal aging, acceleration of aging if experimentally induced or aggravated, and retardation of aging if prevented or blocked, resulting in increased lifespan.

These nine metabolic 'hallmarks' of ageing occur in various organisms, but especially mammals.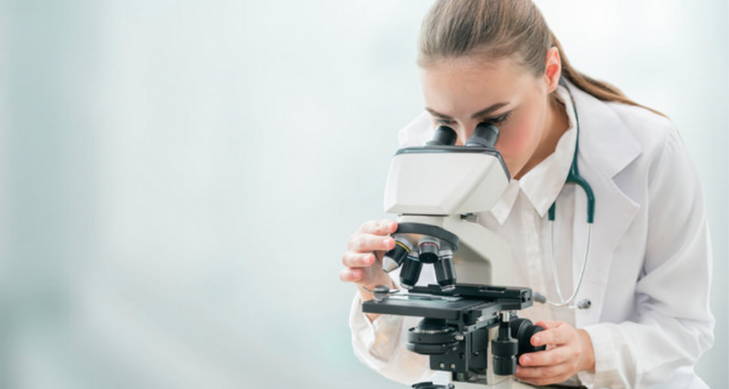 We age before we are even born
Some processes already take place in the embryo, where certain body cells destroy themselves. This is how, for example, the webbed skin[1] that human embryos have between their fingers and toes in the early phase of development then disappears.
Our adult body also uses programmed cell death to get rid of around ten billion[2] used or damaged cells every day. This creates space for new cells.
Aging accompanies us throughout our lives. But why is this so?
What is important in the context of aging is that there are complex processes that take place in the cells themselves: Aging cells recover less quickly and well from heat or cold shocks; they are less reactive to hormonal stimulation and die if exposed to doses of UV radiation.
Compared to young cells, aging cells are much more rigid in their function and reaction. Young cells have a repair mechanism, so they are constantly repairing any damage caused. In contrast, with aging cells, the damage accumulates over time to such an extent that it can no longer repair all of the damage. This means that the cells can no longer regenerate[3].
Age research is experiencing an upswing
The reasons for aging have become an increasingly popular subject of scientific research. 2013 was an important milestone for research into aging as a group of authors, led by Carlos López-Otin[4], Professor of Biochemistry and Molecular Biology at the Universidad de Oviedo in Spain, published a study on aging.
This groundbreaking study was published under the title "The Hallmarks of Aging" and has since received much praise and recognition in the scientific community. Since then, this study has inspired many scientists to focus on the research of aging in more depth.
"The Hallmarks of Aging" defines aging as nine individual hallmarks and explains how they interact with each other.
[1]
https://www.cell.com/fulltext/S0092-8674%2813%2901359-7
[2]
https://www.ncbi.nlm.nih.gov/pmc/articles/PMC2117903/
[3]
https://www.ncbi.nlm.nih.gov/pmc/articles/PMC4588127/
[4]
https://www.cell.com/fulltext/S0092-8674(13)00645-4
The 9 Hallmarks of Aging are:
Genomic instability
Telomere attrition
Epigenetic alterations
Loss of proteostasis
Deregulated nutrient sensing
Mitochondrial dysfunction
Cellular senescence
Stem cell exhaustion
Altered intercellular communication
How do the 9 Hallmarks interact with each other?
The Hallmarks of Aging were divided into three groups by Carlos Lopez-Otin[2];
The 1st group is called Primary hallmarks. It includes genomic instability, telomere attrition, epigenetic alterations and loss of proteostasis.[3] These hallmarks are the basic causes of cell damage.
The 2nd group is called Antagonistic hallmarks. It includes Deregulated nutrient sensing, Mitochondrial dysfunction and Cellular senescence. The Antagonistic characteristics of aging are also known as reaction characteristics. These hallmarks are generally beneficial but may become progressively negative when promoted or accelerated by the primary hallmarks[4].
The 3rd group is called Integrative hallmarks. They include Stem cell exhaustion and Altered intercellular communication and are the result of damage caused by the first and second groups[5].
To better understand these 3 groups, read on for a detailed insight into the different processes of the individual groups and their associated hallmarks.
1st Group – Primary hallmarks (causes of damage)
Underlying aging are the primary hallmarks which cause molecular damage. The four hallmarks, genomic instability, telomere attrition, epigenetic alterations and loss of proteostasis are not independent and often impact one other.
Genomic instability
Genomic instability is considered an important determining factor of aging. Genetically, no cell is the same as another; copying and reorganizing is a constant process. It is now clear that there is no such thing as uniform genetic material. A human body consists of over 30 trillion[6] skin cells, liver cells, nerve cells, muscle cells, blood cells – countless cells and as many genomes.
Damage to DNA, if it escapes the appropriate cell cycle control mechanisms, can cause mutations that lead to malfunctioning or can lead to uncontrolled cell proliferation. Resulting in gradual damage to DNA[7] that is not repaired naturally. This is a fundamental cause of aging and leads to genetic mutations (these copying errors in the genome are called mutations) and an increased risk of cancer.
All malignant human tumors have one thing in common: the genetic material in tumor cells is far more unstable than in normal cells. Even in tissues that still appear completely intact, there are already cells whose genetic material deviates from the norm. Genetic instability is therefore already at the beginning of a degeneration towards a malignant cell[8].
[1]
https://www.cell.com/fulltext/S0092-8674(13)00645-4
[2]
https://www.cell.com/fulltext/S0092-8674(13)00645-4
[4]
https://www.cell.com/fulltext/S0092-8674(13)00645-4
[5]
https://www.cell.com/fulltext/S0092-8674(13)00645-4
[6]
https://www.healthline.com/health/number-of-cells-in-body
[7]
https://www.ncbi.nlm.nih.gov/pubmed/11978482
[8]
https://www.lifespan.io/aging-explained/
Telomere attrition
Telomeres are the protective caps at the ends of our chromosomes (carriers of all genetic information of an organism and are located in the cell nuclei). With each cell division, they become shorter until the cells no longer divide and age. These caps are measured in DNA units (base pairs).
You are as young as the length of your telomeres – For example, newborns have a telomere length of approximately 10,000 base pairs, a person aged 40 or over has a third less, and a person aged over 60 only half the length at birth. This is because the telomeres become slightly shorter with each cell division, each division by 30 to 200 base pairs[1].
If the telomeres are only very short, the cell will no longer divide[2]. The chromosome ends then stick together and the cell ages. All mechanisms in the body that are involved in renewal, repair and recycling, become weaker and the aging process accelerates. The skin becomes wrinkled, the hair white, vision decreases and typical diseases of old age sets in.
Epigenetic alterations
The term epigenetics is composed of the words genetics and epigenesis, i.e. the development of a living being. Epigenetics is regarded as the link between environmental influences and genes: It determines under which circumstances which gene is switched on and when it becomes silent again. Experts refer to this as gene regulation[3].
More than 200 different tissues are created from one human stem cell[4]. The epigenome determines the identity. It is a kind of memory for genes and determines which ones are used and which are switched off. The epigenome can also control the development of diseases. Many diseases – probably even most – develop in an interplay between genome and environment. Epigenetic changes are also found in almost all tumors. Initial studies suggest that they are even involved in their development.
Human relationships also have a lasting effect on the epigenome and thus on life and health[5]. For example, an infant who receives too little love and security could not only develop empathy problems, but also have biologically detectable disorders in the stress hormone system.
[1]
https://www.ncbi.nlm.nih.gov/pmc/articles/PMC4707879/
[2]
https://www.yourgenome.org/facts/what-is-a-telomere
[3]
https://ghr.nlm.nih.gov/primer/howgeneswork/epigenome
[4]
https://www.closerlookatstemcells.org/learn-about-stem-cells/stem-cell-basics/
[5]
https://www.ncbi.nlm.nih.gov/pmc/articles/PMC3752894/
Loss of proteostasis
Proteostasis is the complicated process at a cellular level that produces and breaks down the proteins that our body requires[1]. Maintaining proteostasis is the key to maintaining the healthy state of individual cells and the life expectancy of our organisms.
There are over 1'400 types of proteins active in human cells[2], all of which perform various functions in the proteostasis network. These include the formation of enzymes, communication between cells and the breakdown of harmful substances.
During aging, proteostasis in the human body suffers and protein aggregates accumulate in the cells. These are incompletely or incorrectly folded proteins that become a risk factor linked to various diseases.
[1]
https://www.ncbi.nlm.nih.gov/pmc/articles/PMC5065703/
[2]
https://www.ncbi.nlm.nih.gov/pmc/articles/PMC121525